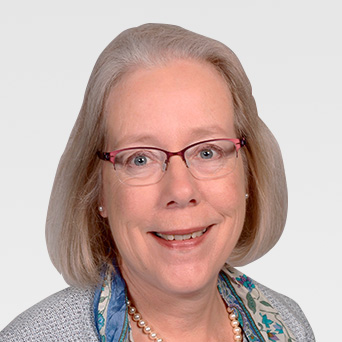 Laura Bachle
Senior Manager
I am passionate about community-building for equity and long-term sustainability. There is nothing more important right now than empowering communities most impacted by natural hazards with the tools they need to grow and thrive. Deep listening, strong support, and a diversity of voices can lead to skillfully facilitated decision-making processes that result in real, tangible changes to equity and inclusion.
---
Laura Bachle, AICP, has 39 years of mediation and environmental planning experience at the local, state, and national levels. She has pioneered approaches in equity-based land use, hazard mitigation, infrastructure permitting, and strategic planning. Laura has a deep background in community organizing for environmental protection, starting in the early 1980s in Oklahoma City's Paseo neighborhood where she worked with community groups to provide access to open space and transportation. She is a roster member with the John S. McCain National Center for Environmental Conflict Resolution and holds certifications from the American Institute of Certified Planners, the National Charrette Institute, and the International Association of Public Participation. As a U.S. Environmental Protection Agency conflict resolution specialist, she helped launch EPA's environmental justice programs.
Laura holds a B.S. in sociology from Oklahoma City University and a master's degree in regional planning from the University of North Carolina; she also has specialized training in community conferencing, FEMA hazard mitigation planning, and green infrastructure.
Outside work, Laura is a Certified Master Naturalist and volunteer for the Four Mile Run Conservatory Foundation, which promotes restoration, advocacy, recreation, and education primarily to recent emigrants from Latin, Asian, and African countries in the Chirilagua neighborhood of Alexandria. You will find her happiest in the field or on the water leading a group of children to explore the natural world right outside their doorsteps.