ERG Helps EPA Empower Border Communities with Information on Health Impacts from Air Pollution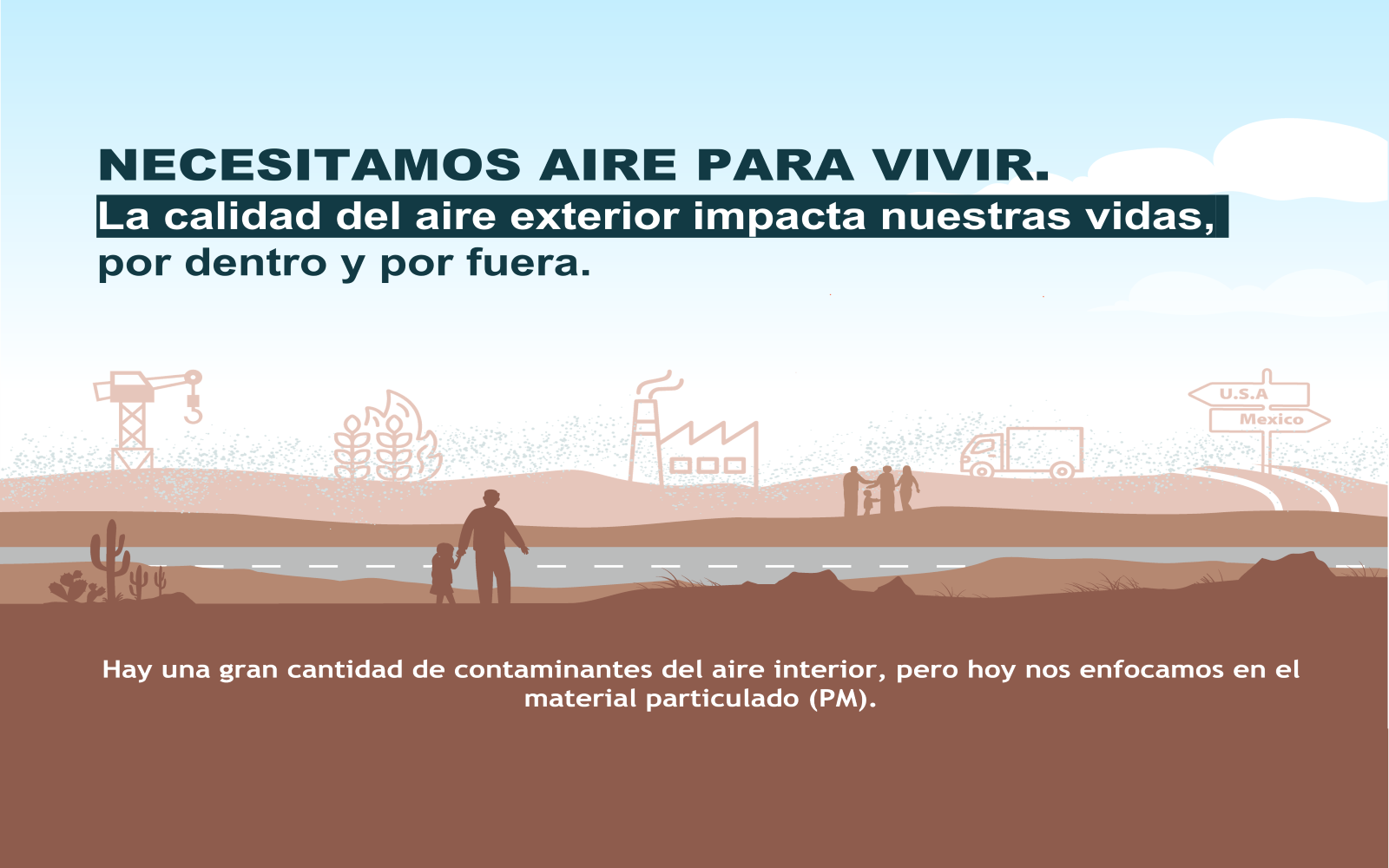 Accessible communication is key to understanding the health impacts of environmental hazards. In the Southwest, EPA air quality experts want to help Spanish-speaking and Indigenous communities along the U.S.-Mexico border better understand threats to their health from indoor and outdoor sources of air pollution. To engage with this audience and encourage them to take precautions, ERG helped EPA identify virtual platforms and innovative presentation formats to present highly technical concepts in easy-to-understand and culturally appropriate language. ERG provided guidance on using a live Zoom webinar format to present information; transformed EPA's technical content into culturally and educationally appropriate slides; developed a presentation script; and provided and organized images and materials to illustrate key air pollution concepts and specific actions that people can take to prevent health impacts.
ERG translated the slides and script into Spanish and produced a Spanish- and English-accessible registration page, audience-tailored social media graphics, and a marketing flyer, as well as module recordings. The recordings are available on the West Coast Collaborative's website.