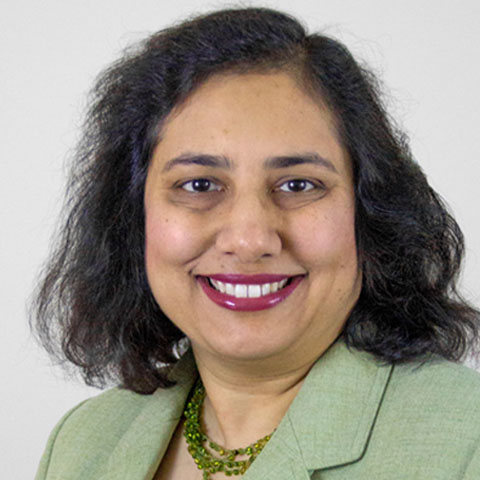 Monika Chandra
Vice President/Senior Engineer
I am inspired every day by my work with clients and colleagues dedicated to improving our environment—and by our shared goal of developing superior, technically sound solutions to some of our nation's most challenging environmental issues.
---
For more than two decades, Monika Chandra (she/her/hers) has applied her chemical engineering expertise to support the development and implementation of cost-effective programs to reduce air pollution. Her work spans both mobile and stationary sources, including power plants, petroleum refineries, and oil and gas producers. Projects have included development of national emissions data management systems, data visualization applications, greenhouse gas mitigation strategies, and emissions inventories analysis, as well as broad-spectrum support for development of environmental regulations and policies.
In recent years, she has managed contracts and projects to provide technical, implementation, and outreach support to the U.S. Environmental Protection Agency's Clean Air Markets Division and Climate Change Division. She has also extensively supported mobile source programs in EPA's Office of Transportation and Air Quality. Earlier in her career, she served for several years as an environmental engineer and branch chief for EPA's Clean Air Markets Division.
Monika has a B.S. in chemical engineering from Pennsylvania State University and an M.B.A. in finance from Loyola University. She enjoys spending time with her family outdoors and traveling.