ERG Releases Study on Climate Trade-Offs of Wastewater Management Strategies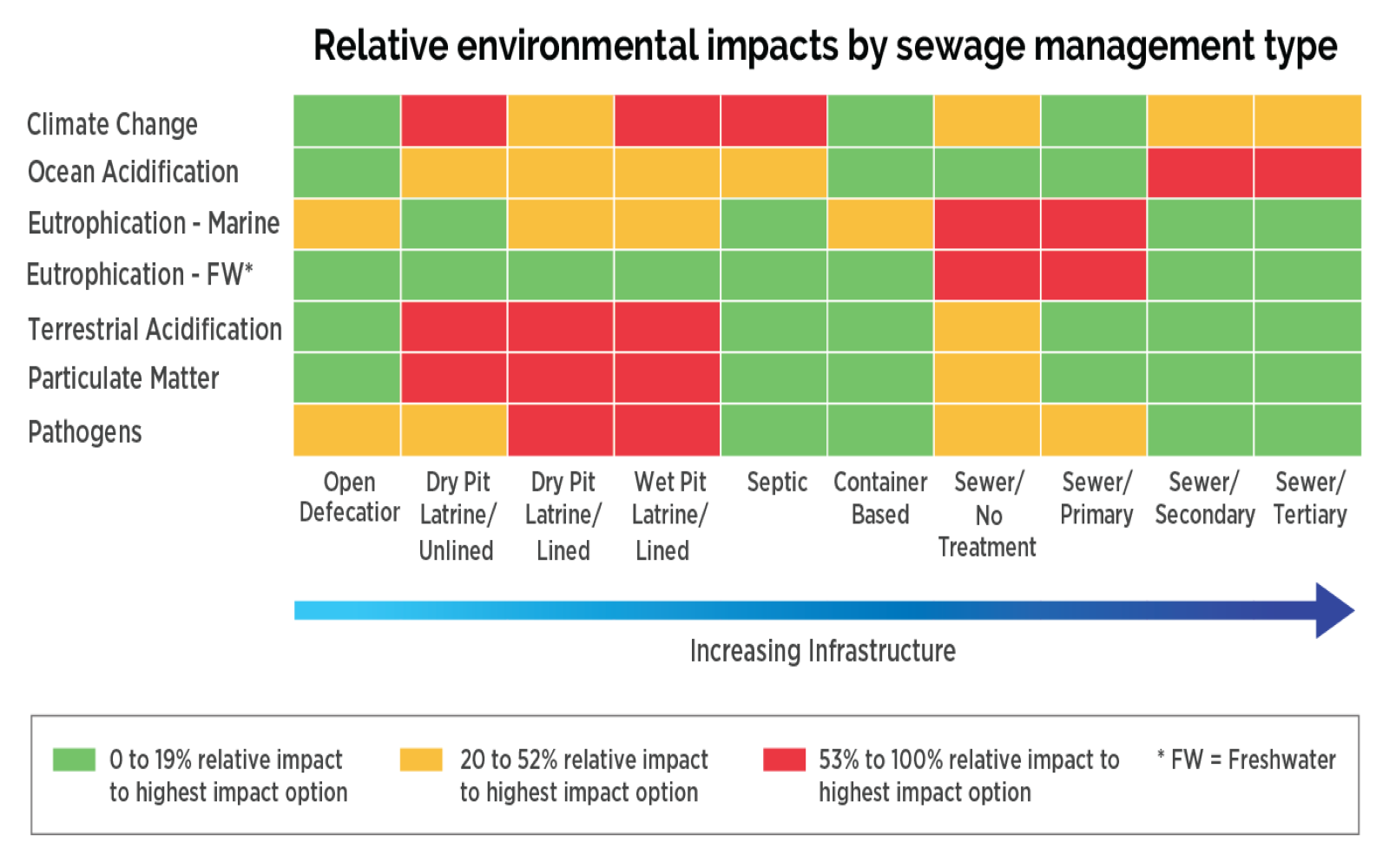 The United Nations' Sustainable Development Goals include targets for safe sanitation. To meet those goals, policymakers may consider a range of sewage management approaches, from latrines to advanced wastewater treatment plants. Each approach, however, has trade-offs related to public health, climate change, and other environmental impacts. It is important to understand and balance these trade-offs, as sewage infrastructure—and thus its impacts—can last for decades.
To this end, ERG comprehensively modeled regional and global impacts from 10 different sewage management approaches. ERG developed recommendations that balance environmental and safe sanitation goals. The analysis fills a knowledge gap and provides valuable information to decision-makers considering sewage infrastructure planning at a variety of scales. More information can be found in ERG's policymaker summary and technical report; ERG also led a webinar, presented by the Nature Conservancy's Reef Resilience Network, detailing the project's findings.